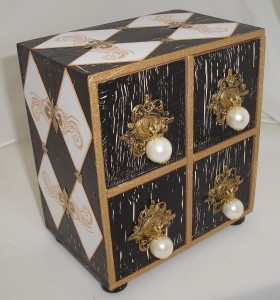 Today I'm revealing my workshop's very first four-drawer treasure chest: The Pierrot chest! This piece is five inches tall and five inches wide, and about three inches deep.
Mediums used include poplar wood, acrylic paints, paper, aluminum and plastic filament.
I've already sent the Pierrot chest to it's new home, but there are more four-drawer art chests on the way!