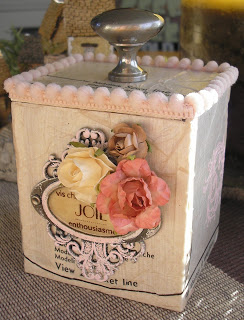 Ouu! Do you like my vintage French inspired chest? Me too!
Especially the extra neat pink pom pom embellishment on the lid! You can find this wonderful pom pom fringe at Alpha Stamps.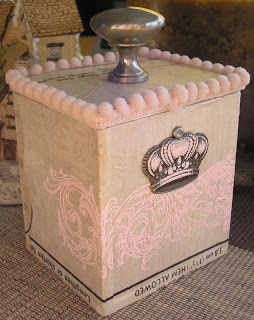 This chest is roughly three inches square, painted white, wrapped with sewing pattern tissue, coated in Mod Podge and adorned with an ornate plate, three paper flowers (unknown maker), a cast stainless knob and an idea-ology adornment crown.
Thanks for dropping by, and for offering your input my friends … I'm off to build and adorn another wood cabinet!