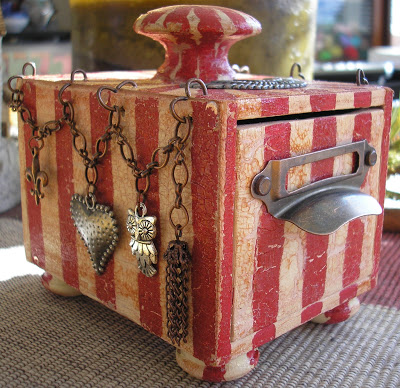 Throughout my life I've loved in nearly equal measure the toys of creativity, crayons, construction paper, paint and scissors, and the things that house them, crates, bins, boxes, chests and cabinets.
My art reveal for the day is a combination of these interests: A lovely Gypsy Sideshow Performer Treasure Cabinet!
The cabinet and drawer are made from ten wood ATCs, one wood drawer pull, four wood hole plugs (feet) and a handful of copper weatherstripping nails.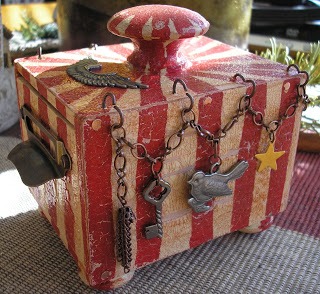 Add a few layers of paint, crackly stuff, ink and distressing along with about a foot of chain, twelve charms and one drawer pull and we're finished!
Best of all is that we have a piece of art that also serves a practical purpose — my favorite form of art!
Let me know what you think!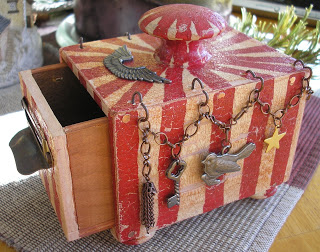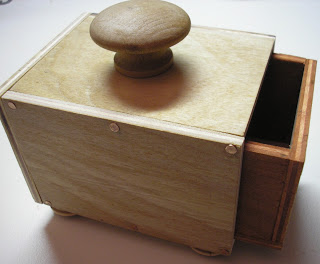 Before paining, crackling, distressing, embellishing …